Marine Scientific Research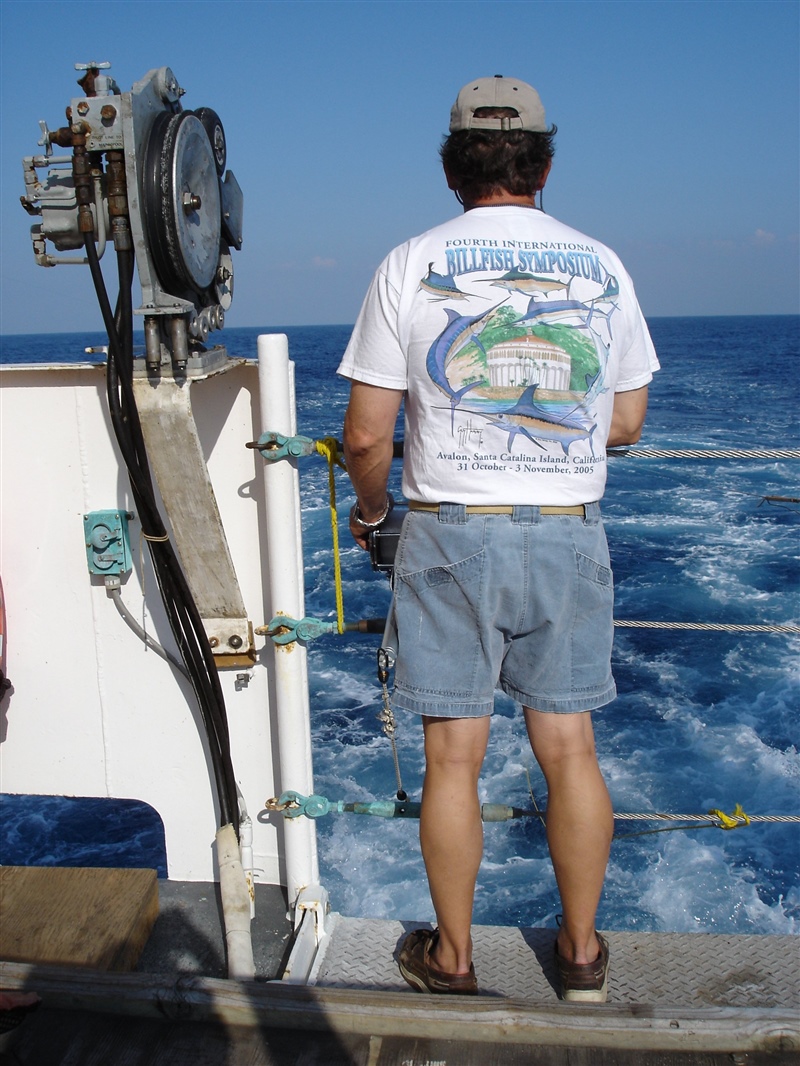 Longline fishing research on the NOAA Ship OSCAR ELTON SETTE. Dr. Rich Brill fishing for specimens for scientific experimentation. (NOAA Photo Library)

Under international law, all States have the right to conduct marine scientific research subject to the rights and duties of other States (see Law of the Sea Convention, in particular, Part XIII (Arts. 238-264)). All States are also required to promote and facilitate the development and conduct of marine scientific research. Under international law, coastal States also have the right to regulate and authorize marine scientific research in their territorial sea, their exclusive economic zone, and on their continental shelf.
"Marine scientific research" is the general term most often used to describe those activities undertaken in ocean and coastal waters to expand scientific knowledge of the marine environment and its processes. Marine scientific research may include physical oceanography, marine chemistry, marine biology, fisheries research, scientific ocean drilling and coring, geological and geophysical research, and other activities with a scientific purpose. Marine scientific research underpins the science-based mission of NOAA. See NOAA Research and Development Vision Areas: 2020-2026. It is the policy of the United States to develop, encourage, and maintain a coordinated, comprehensive, and long-range national program in marine science for the benefit of humanity to assist in the protection of health and property, enhancement of commerce, transportation, and national security, rehabilitation of our commercial fisheries, and increased utilization of these and other resources. 33 U.S.C. § 1101.
NOAA works with the U.S. Department of State to develop and implement U.S. marine scientific research policy consistent with domestic and international law. NOAA also conducts marine scientific research within maritime zones subject to U.S. jurisdiction and beyond. Before conducting marine scientific research within foreign EEZs or territorial seas or on foreign continental shelves, NOAA seeks the advance consent of the relevant foreign coastal State, if required by that State and consistent with international law.
The United States requires advance consent for all marine scientific research conducted by foreign researchers in the U.S. territorial sea, U.S. EEZ, and on the U.S. continental shelf, consistent with international law. Revision to United States Marine Scientific Research Policy, Proclamation No. 10071, 85 Fed. Reg. 59165 (September 18, 2020). Advance consent is required regardless of the platform used to support or conduct the marine scientific research, e.g., vessel, remotely operated vehicle, autonomous craft, or other installation or equipment. NOAA works with the U.S. Department of State to review proposals by foreign researchers to conduct marine scientific research in maritime zones subject to U.S. jurisdiction to ensure compliance with the requirements of the laws NOAA administers. These laws include the Marine Mammal Protection Act, the Endangered Species Act, the National Marine Sanctuaries Act, the Magnuson-Stevens Fishery Conservation and Management Act, and the Antiquities Act of 1906 (Papahanaumokuakea Marine National Monument) and MSR).
NOAA seeks to leverage and benefit from foreign scientists' marine scientific research conducted in the maritime zones subject to U.S. jurisdiction. Thus every State Department letter consenting to such research requires submission to NOAA's National Center for Environmental Information of a copy of all data collected during the research project and the research project's final report. NOAA scientists are also obligated to provide, when requested by a foreign coastal State, reports and access to data and samples derived from NOAA MSR activities undertaken in a foreign coastal State's territorial sea or EEZ or on its continental shelf.
Additional reference information:
Updated March 3, 2022
---
Care has been taken in the compilation of this web page. The page has links to other governmental and non-governmental organizations. The appearance of these links does not constitute an endorsement by NOAA or the U.S. Department of Commerce of the websites accessible through these links or the information they contain. As we cannot control the information on these external websites, we cannot take responsibility for them. We shall not be liable for any loss, damage, or inconvenience arising from any inaccuracies.